About Advantage Pest Control Solutions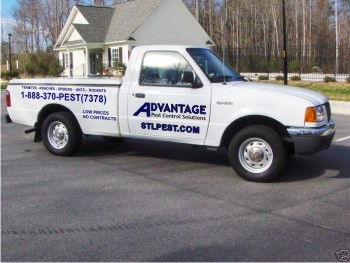 Advantage Pest Control Solutions has been providing low cost, high quality, termite and pest control services in the St. Louis Metro Area in Missouri and Illinois since 2007.
Our company was built on quality, integrity, and affordability and we strive to maintain those standards moving forward. It's why many of our customers found us through customer referrals and friends or family. There's a sense of pride in being some of the best Pest Control Professionals in the St. Louis Area and it's why we will continue to work to provide quality pest control services every day.
We focus on providing top notch, professional service at an affordable price. By keeping our overhead low, we can provide better service at lower prices. We realize there is no one size fits all solution to any pest problem so each pest control service is tailored to your home or business and your pest problems.