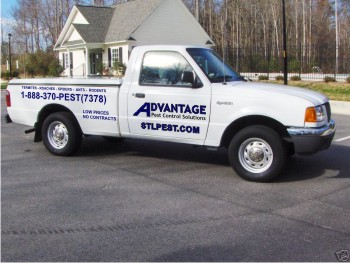 If you have a flea problem in your home, you may be tempted to try to get rid of the fleas yourself. There are a wide variety of do it yourself flea products available. Before you do, we want you to consider hiring a professional flea exterminator. We find that many of the homeowners that call us for flea treatments have already tried to solve the problem themselves unsuccessfully. Many characteristics of flea biology make it difficult for the average homeowner to get rid of fleas in the house.
Fleas and ticks are biting parasitic insects that require blood for food or reproduction. Flea bites affect people differently varying from no irritation to red rash-like irritation and bumps. Fleas and ticks feed on cats, dogs, rabbits, rats, birds, deer, wildlife, and humans. Common species of fleas are the cat flea, dog flea, rabbit flea, northern rat flea, and oriental rat flea, with the cat flea and dog flea being most common indoors.
Fleas go through a complete metamorphosis or life cycle. This life has four stages. The first stage of this life cycle begins when an adult fleas lays eggs usually on the host. These flea eggs tend to fall off in areas where the host rests or sleeps causing a more severe flea infestation in these areas.
The flea eggs hatch into worm-like larvae after a short period of time. In this stage the larvae feed on digested blood in the feces of adults, dead skin, and hair. Larvae can found in cracks and crevices near the floor and other protected areas making them difficult to kill or remove by vacuuming. This stage will last for a short period of time depending on the flea's species and larvae will go through several larval stages.
In the third stage the larvae build a pupa or sort of cocoon. These pupae are usually attached to hair or carpet fibers making removal by vacuuming or combing difficult. The larvae usually spend a short period of time in the pupal stage developing into an adult flea although if there are no hosts nearby they may remain dormant for several weeks in its pupa until a host is detected by vibration, noise, heat, and pressure caused by being stepped on or rolled on by a host animal.
The fourth and final stage of the flea's life cycle occurs when the flea emerges from the pupa as an adult flea. Adult fleas then seek out a blood meal which is necessary for egg production and reproduction. Adult fleas can then lay up to 20 eggs a day. This may result in over 600 eggs within the flea's life. These are the fleas that bite. Adult fleas are small, dark reddish-brown, hard, flattened insects. Adult fleas can jump up to 13 inches.
If you have pets in your St. Louis or Metro East home it is important to treat them at the same time as chemical treatment. Pesticide treatment may not be enough. Pesticides only kill adult fleas leaving flea eggs and pupae unaffected. If you have a flea infestation you may want to contact a local pest control professional. As with any pest problem a professional pest control technician has experience and extensive knowledge of pest biology that allows them to determine the best and safest control methods. Professional pest control companies have access to better pesticides and insect growth regulators (chemicals that prevent fleas from maturing into reproductive adults). Compared to the cost of do it yourself flea control products which may not work or may require several treatments, the cost of professional pest control services may be nominal.